CROWDABILITY™
"The use of all available resources for increased operational efficiency and communication"
There is no better sensor in the world than us - human themselves. We use our basic senses like sight and hearing to collect and process the information all at once. Similarly, C-One supports and enables people to act as sensors.
Geo Safety
In areas or environments that are less secure, C-One allows you to create geographical area for them. Efficiently identifying which individuals are present in that area, and allowing close tracking and communication with them.
By pushing a button in the app, individuals can send a request to the SAM central and ask to be tracked. They can also use the C-One as an alarm when an emergency arises.
These features provide security and control for both employees and employers.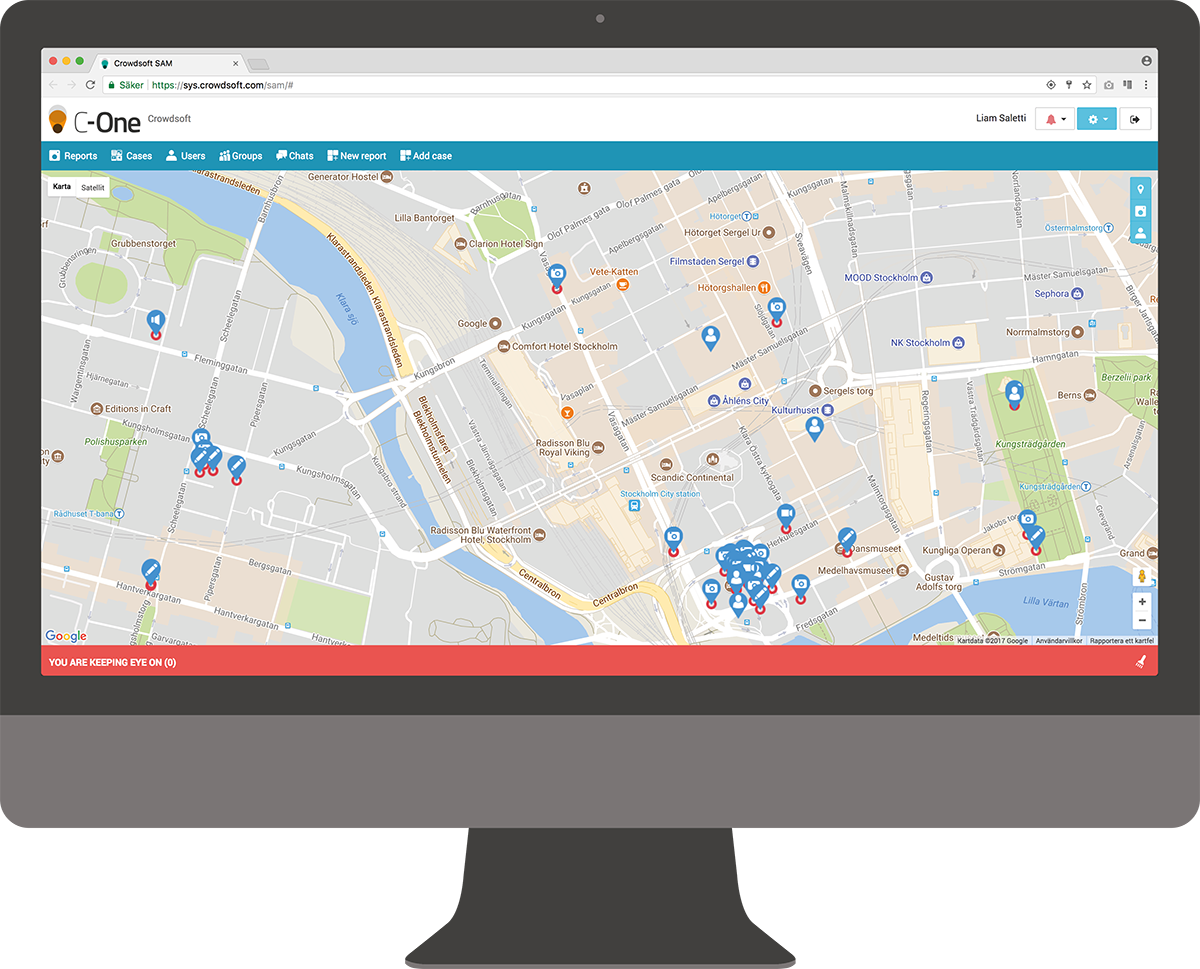 Traceability
C-One store all media and communication ensuring that every interaction is fully traceable.
This helps with providing data for further examination and analysis.
All the data collected uses GPS positioning for effective reporting and documentation.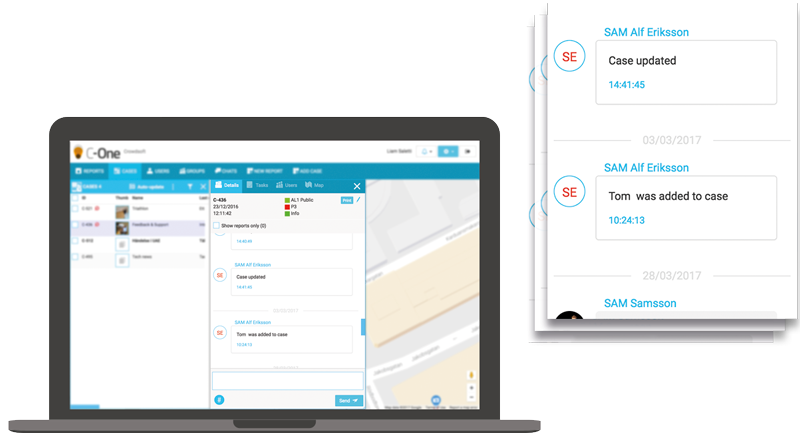 Communication platform
There is high security for sensitive information within a closed system. Established security architecture and internally assigned roles that is adaptable to the organisation's requirements.
With C-One, it is easy to communicate via text, pictures, audio and video just like any other social media mediun. The users can also easily comment on each others posts.
C-One shortens lead time in internal processes and increases response time. All thanks to efficient case management and controlled collaboration.
C-One can be adapted into different organizations, methodologies, processes and the use of different terminologies. This allow flexibility during installation and a solution that deliver information relevant to you.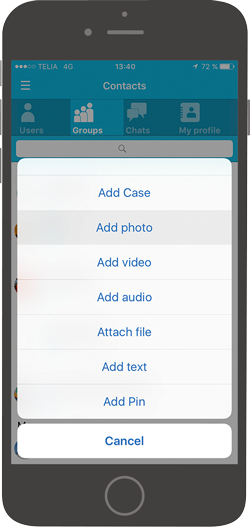 Mobile Library
With C-One, several documents can be saved in the same place and be made readily available on the user's cell phone.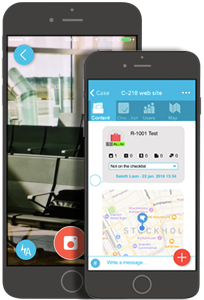 Better Decisions
Communication takes place on the same system which gives a better understanding and an overview of the incident.
It helps with quick and efficient decision making when necessary actions are needed to be made.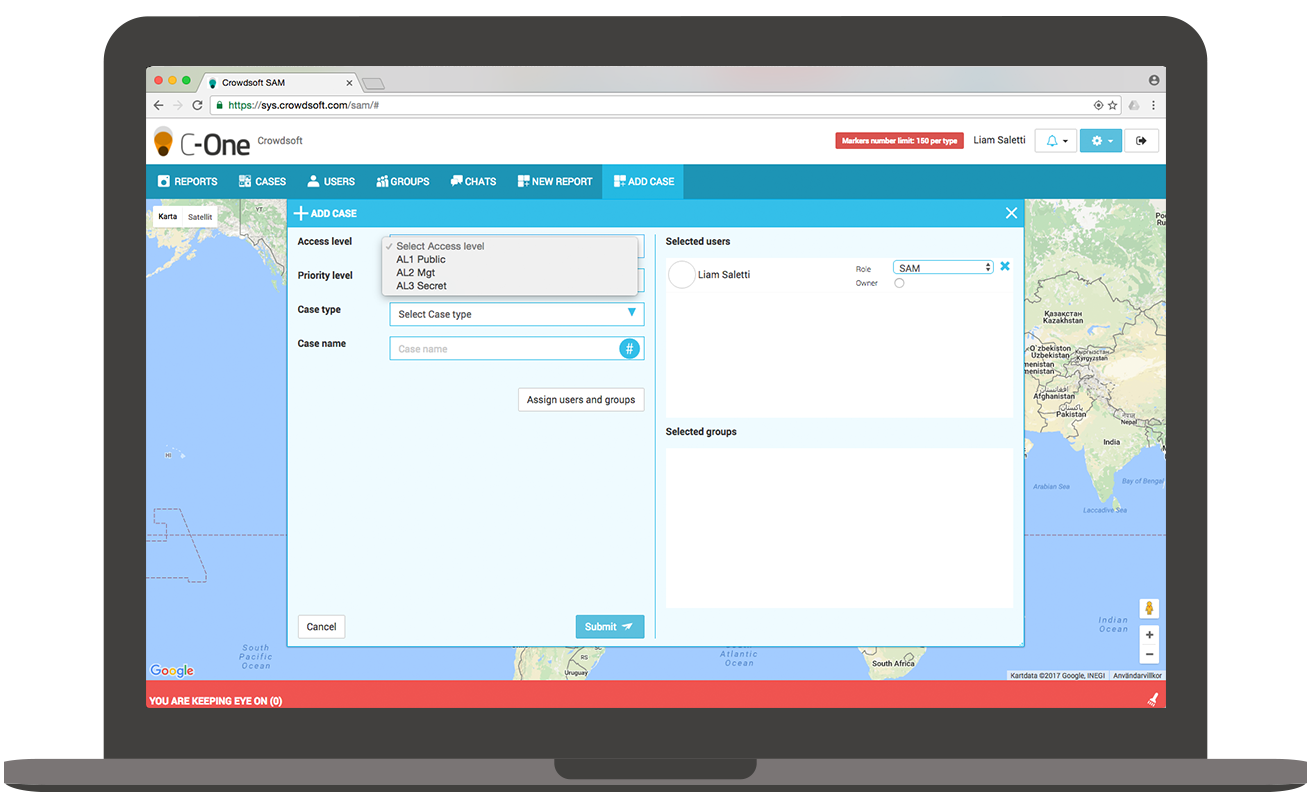 Situational awareness
Situational awareness gives support and confidence in making the right decisions. C-One makes it possible to get an overview and filter relevant information on both central and local perspective. The SAM keeps constant overview on situations 24/7, 365-days per year.
Having to work without updated information can be a frustrating experience and hinder decision-making. With C-One, latest information can be spread rapidly and accurately to all relevant individuals at the same time.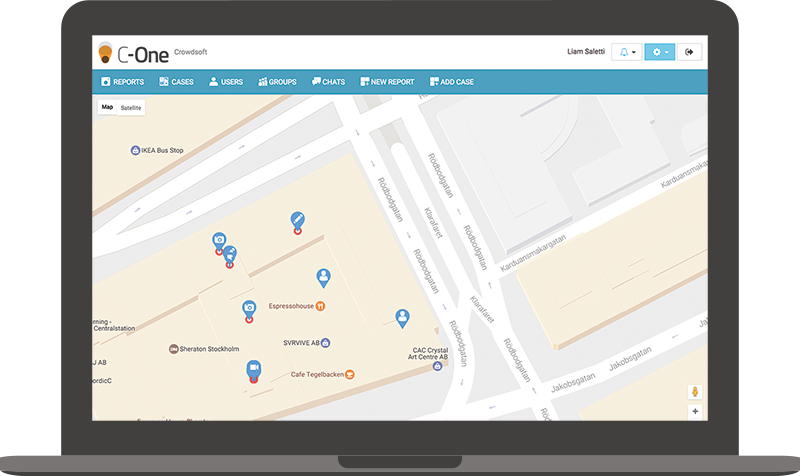 Trusted sources
With C-One, messages are sent promptly to the right groups from trusted senders. Every case is handled with the right level of authority utilizing relevant resources.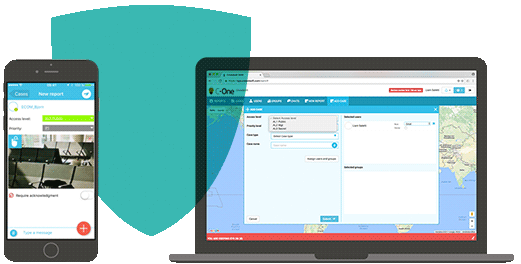 Download product information