C-One features and benefits
Our system is based on security and collaboration. By using the latest software technology and encrypted mobile data is C-One the most powerful and reliable security system available.
It's highly customizable and use an intuitive interface for easy access and collaboration. Comparable to social media apps in usability but with a top level of security tech.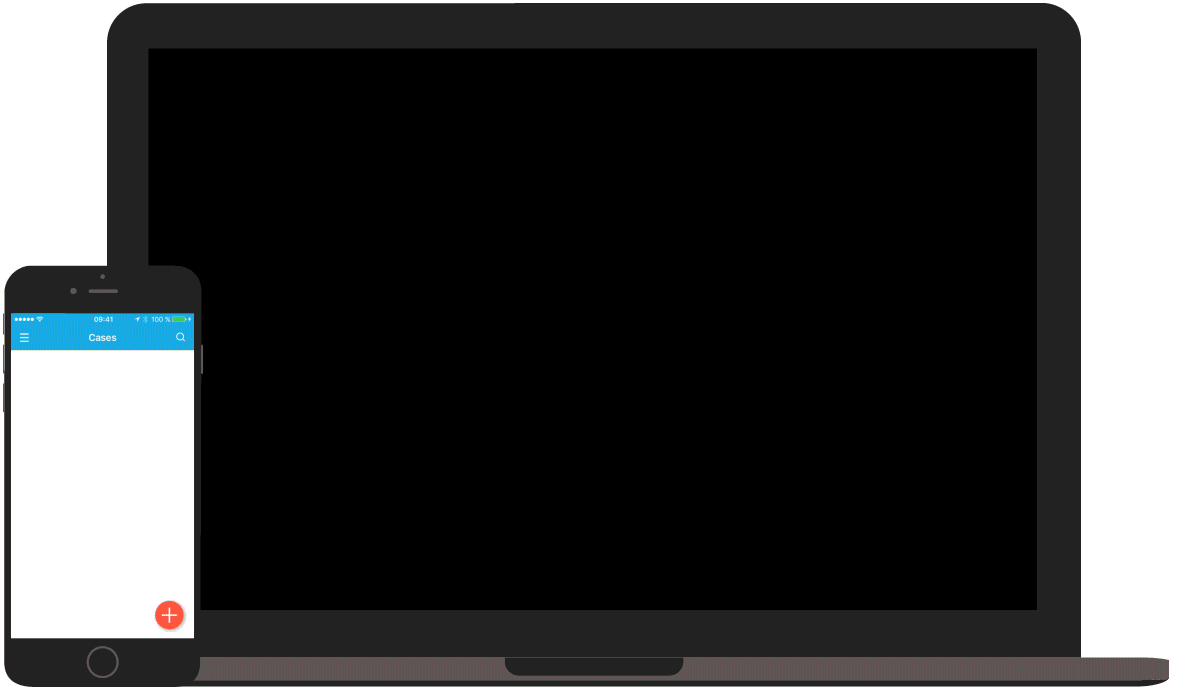 Customized security levels
C-One cater for users of different types. All users are assigned a system Role. A role provides the user with certain system permissions defining what the user can do, and a certain system content access level defining what the user can see.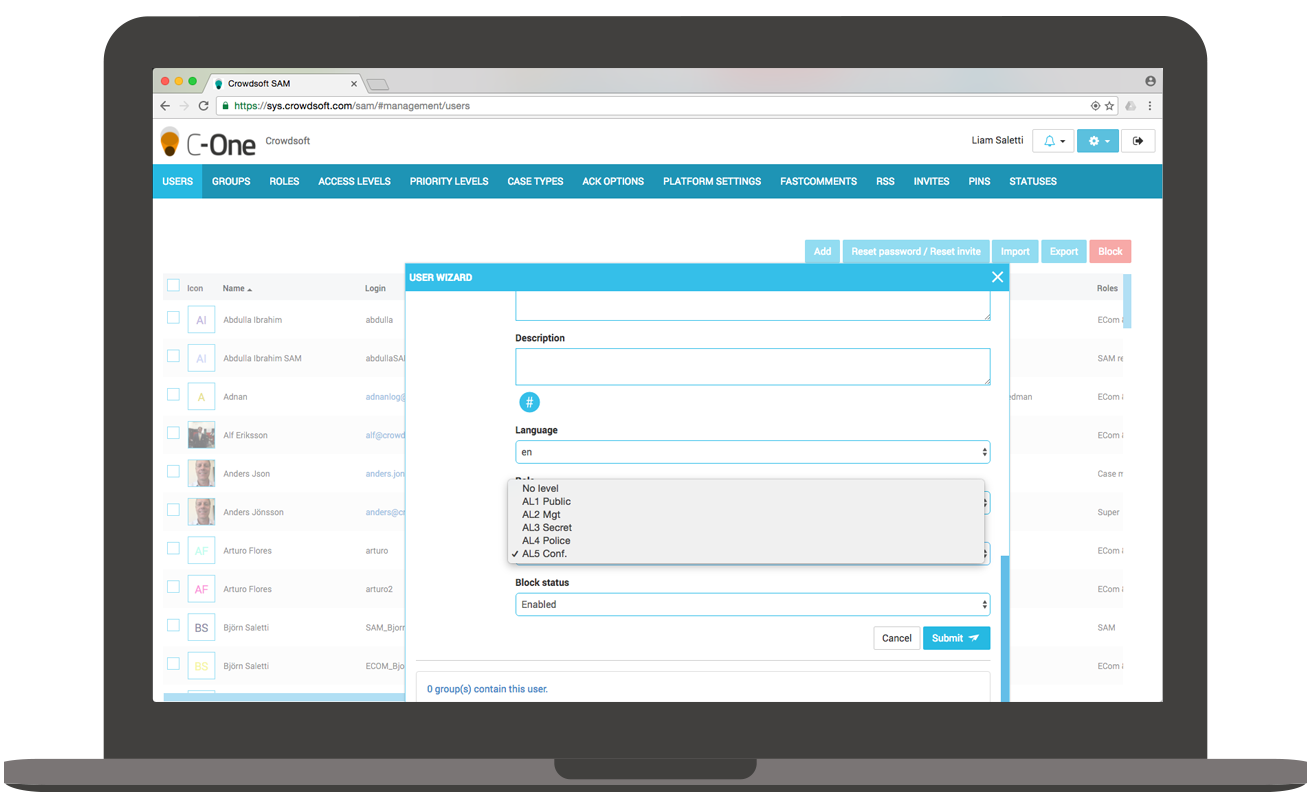 Powerful case grouping
Easy and fast distribution of assignments by creating a case, grouping users and the relevant media; pics, conversations etc. in one virtual workspace. Automatic notifications to users.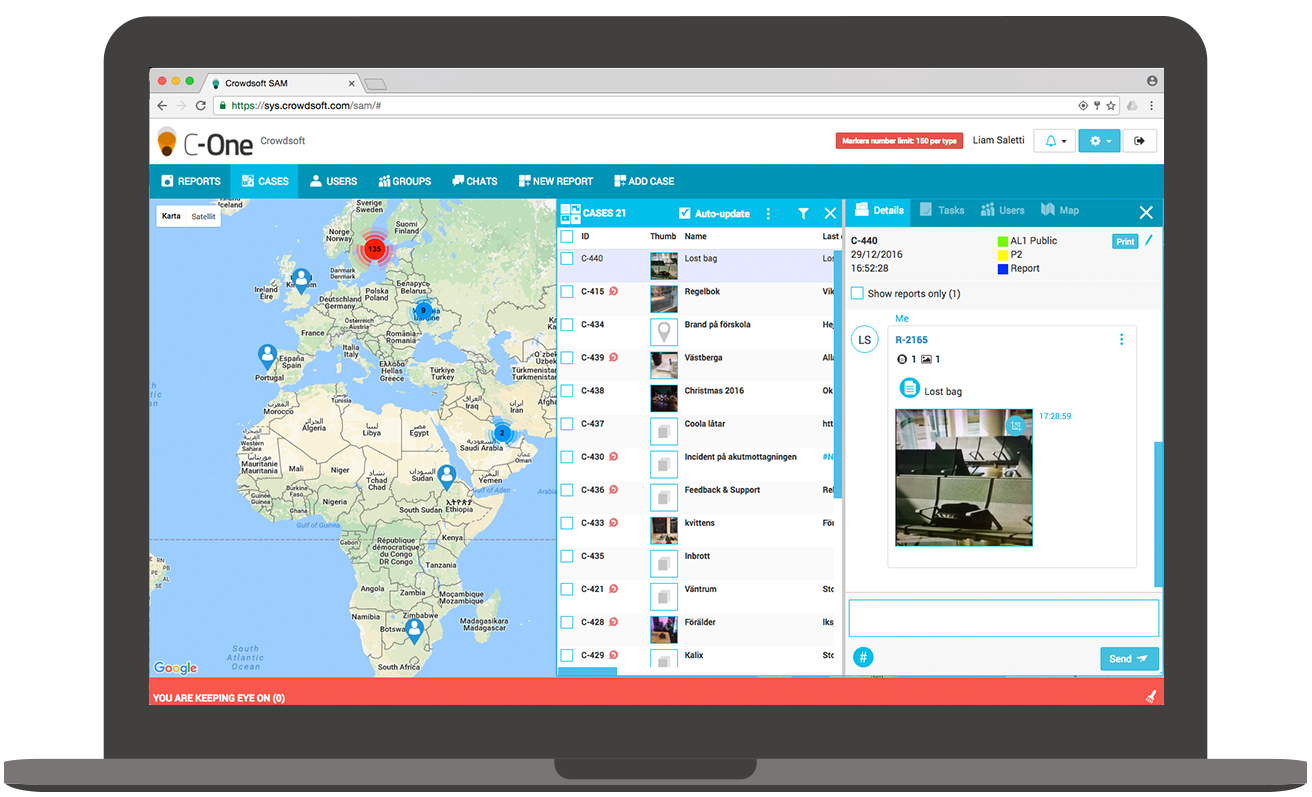 Up to date security
C-One delivers end-to-end encryption of your data in transit and at rest. Intrusion detection tests are carried out by third party in regular intervals.
Central administration and access management. Easy to add and remove a user. Role based user rights. Configurable user permissions and content access levels.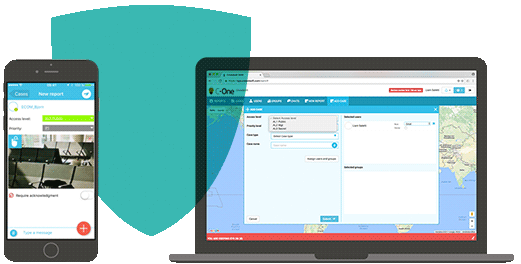 Manage your communication
Easily add and remove users. Create user profiles for information trust and validation.
Configure user roles and content access levels. Create and upload your organisation's own fast buttons.
Dynamic case rights
Qualify what users can do and see in a case. Control user rights and content access on individual case levels.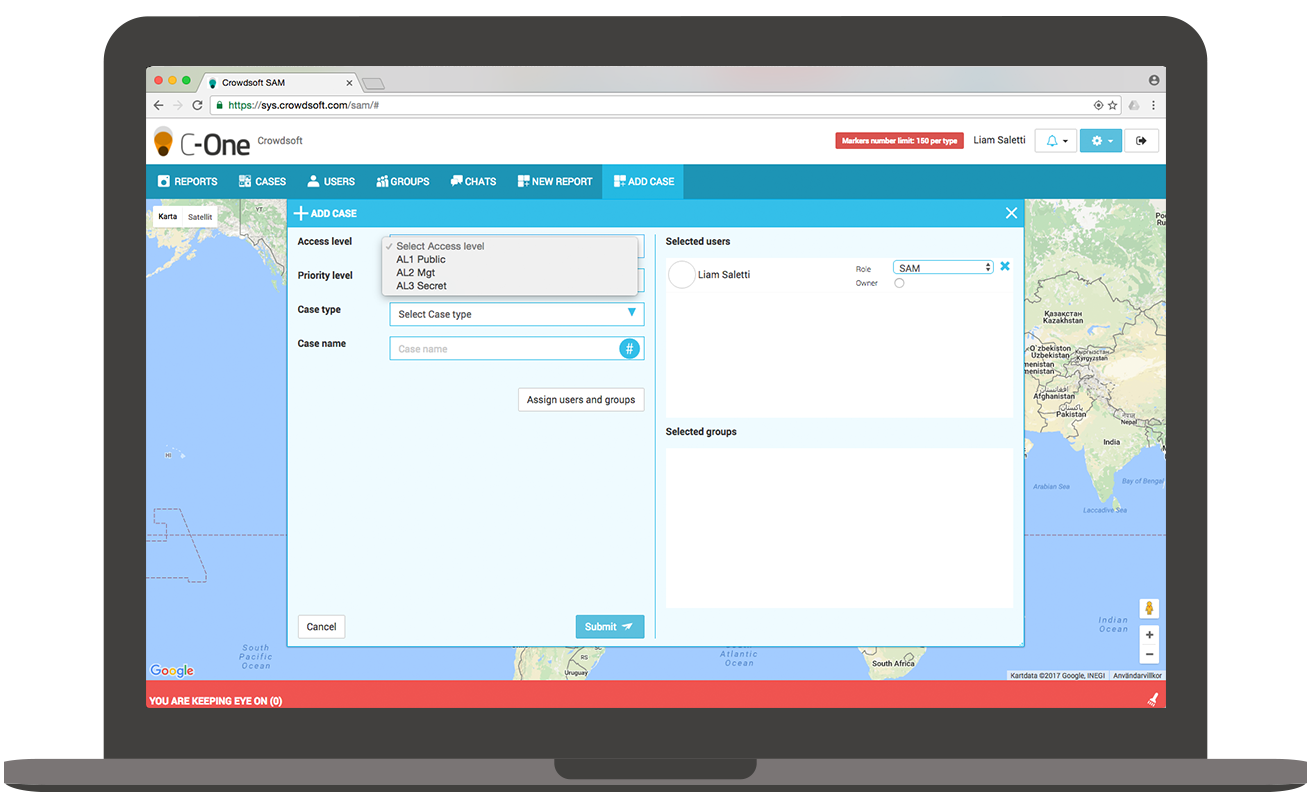 Rich media messaging
C-One rich media messaging enables improved shared awareness. Everyone can see and share the same:
HD Photos
HD Videos
Sound clips
Files
Text